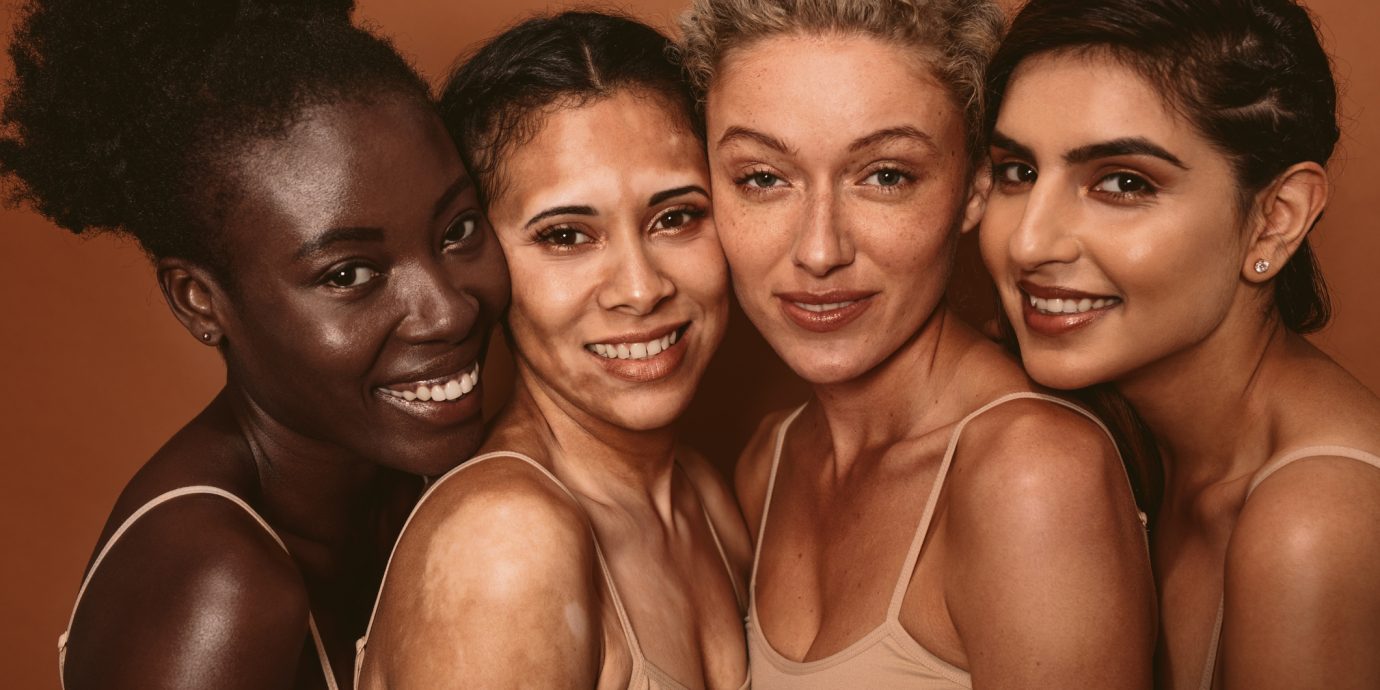 How models nourish their skin?
Whenever you open any social platform, the new posts from your ideal models and celebrities always pop up on the Newsfeed. Almost all of us tend to imagine why their skin is so glowing, smooth and clear than us? They might be using expensive skin care products or they are born with this effortless and flawless skin. If you're thinking this, then you're wrong.
Of course, you're not onto their rolling chairs and getting privileges from the world's top-class doctors, makeup artists and hairstylists. Plus, if you think that they edit their photos to make their skin look flawless, but owing to the fact that they can't edit the radiant glow they have on their faces. We reviewed their overall skincare regime and was shocked to see that most of the products were of simplicity and affordability. Ladies, now you don't have to worry about your skin and you can procure your desired model's skin with minimally effective tips and tricks.
1.    
Start with a moisturizer:
"Moisturizer, moisturizer, moisturizer," says model Melodie Monrose. Every skincare routine should include a moisturizer as an important step. Do you know your skin also needs something to maintain itself? And that is hydration. But obviously, you cannot just dab some water on the skin. The alternative comes as a moisturizer. A moisturizer can provide your skin with maximum hydration. It is also a great way to keep your skin away from seasonal dryness and flakiness.
Grab yourself a hydrating moisturizer and most preferably alcohol-free. Apply it nicely on your face, neck, hands and feet twice a day, when you wake up in the morning and when you're about to sleep.
Keep your skin gentle
Do not go for any harsh skincare product and start damaging your skin's layers. For your face, the more you keep it gentle, the more it will give you a glow in return. "Always keep a gentle cleanser beside you, and apply it before you go to sleep," says Kendall Jenner.
Well, you don't need to look for an expensive cleanser. If you're using a mild antioxidant cleanser, then you're in the right spot for your skin. Any product that causes redness, patches and small bumps on the face after you apply it, discontinue using it.
Remain fit from the inside
The meals that you take orally have a prime effect on your skin than that you apply directly on the skin. Nourish your body with every healthy meal and stay away from any refined or high-glycemic meals. For the skin, keep it alive and active in every way possible by taking extra care of your diet. "To care for your skin on the inside is as important as you care for it outside," says Christy Turlington. Spend more time in consuming meals like:
Vegetables such as apricots, carrots and sweet potatoes.
Brown rice
Leafy vegetables and spinach.
Stay hydrated
On every skincare site or water bottles ads, we see a line saying, "drink at least eight glasses of water a day." This is not just a setup line; it has some facts related to it. Our brain contains 85% of only water. As our brain controls all our activities, it also maintains our skin as neurotransmitters get signals from the brain. When you drink water, your skin also feels hydration running all over it. It tends to remove dead cells from the skin's surface and regenerates it with an active look.
Just like the model Martha Hunt says, "She drinks a lot of water and fresh juices, and she notices a great difference to her skin." The key to active and clear skin is to stay hydrated.
less is more for the skin
Do not look for every skincare product that takes its place in the market. If you're applying 30 products now, your skin will get used to it. And in the days when you wouldn't afford all these 30 products, you'll start noticing your skin getting cracks, patches, wrinkles, facial lines, etc.
Be in a routine with the minimum skincare products. For the face, less is always more. As model Karlie Kloss says, "In her beauty routine, she likes to apply minimum products on her skin in the morning."
Don't sleep with makeup on
Models and celebrities do not always sleep with makeup on. It's a common thing everyone knows that you should never fall asleep with makeup on your face. Models like to take this to the next level: they love to double cleanse their faces. Double cleansing is what celerity facialist Georgia Louise recommends. It is the k-beauty cleansing routine that includes cleansing oil to remove makeup, SPF and oil, and then is followed by a foaming cleanser to remove dust, debris and dirt from your pores.
When you fall asleep with makeup on, you're more susceptible to be attacked by pimples, acne and heavy breakouts. Do remember to take off your makeup before you get into your comfy beds.
Never miss the serum step
Serums tend to be the crucial step in any skincare regime. It works as a wonder for aging skin. With age, you begin to notice facial lines and wrinkles that make you look older. To diminish them, serums are introduced in the world of skincare products. All the top models and actors swear by serums, starting from Jourdan Dunn to Rosie Hungtington, who uses vitamin C serum to treat wrinkles and facial lines.
The bottom line
Everyone desires to have their ideal model's skin. But the way models nourish their skin is simple and affordable for you too. You just need to look for the right skincare products. Do not spend much time buying expensive products, because the right ones will do the same trick. Your simple skincare schedule should include moisturizer, cleanser, sunscreen, eye cream, retinoid, vitamin C serum and a jade roller. That's it, no more looking for other products. Besides it, a right and healthy diet will also play its role in making your skin flawless and clear.
---