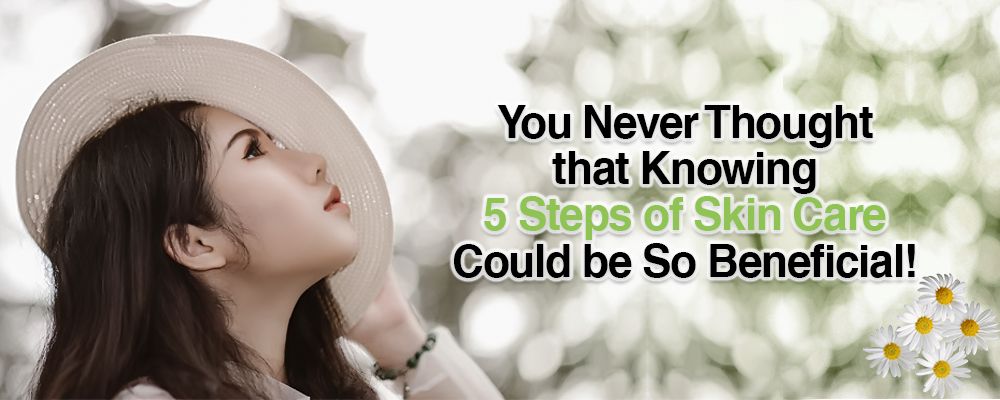 You Never Thought that Knowing 5 Steps of Skin Care Could be So Beneficial!
Talking about beauty in motion, a woman can never compromise over it. It's happiness for her. She adores everything that beautifies her. When she prepares to go out, she often uses a cleanser and then a moisturizer before applying makeup. But is this really skin care?? The answer is no, it isn't; this is harming the skin rather than caring for it. Being a woman, you are wonderful from inside but you need to look wonderful out as well. So for an ultimate look, you need to follow five proper steps.
1) Wash:
Get flooded!! Yes, the most important gift that you can give to your face is rinsing it with water. But along with that accompany your face with mild use of face wash as well. Use a very small amount as water is more important. Flood your face with water at least thrice times.
2) Cleanse:
You know what's the most hazardous thing that our skin is prone to?? These are dirt particles. To remove them and some traces of makeup, you need to moisten your cotton pads or wool with water along with a good lotion cleanser.
3) Tone:
Apply toner onto dry cotton pads or wool to wipe away the traces of dirt and residues of cream.
4) Protect:
Everyone needs to look gorgeous. If you are one of them and surely you are, then you need to protect your skin. Use rich skin oil or a good moisturizer. Apply them in small clockwise circular motions, taking care around the delicate eye area.
5) Treat:
After going through all these four steps, now it's time to treat your skin with a mud mask or a facial. And when it comes to facial then applying face serums and lotions merely isn't the only solution. As a matter of fact application of these serums and lotions with the traditional hands' alone approach may not bring clearer results as applying these without Face Massager.
---