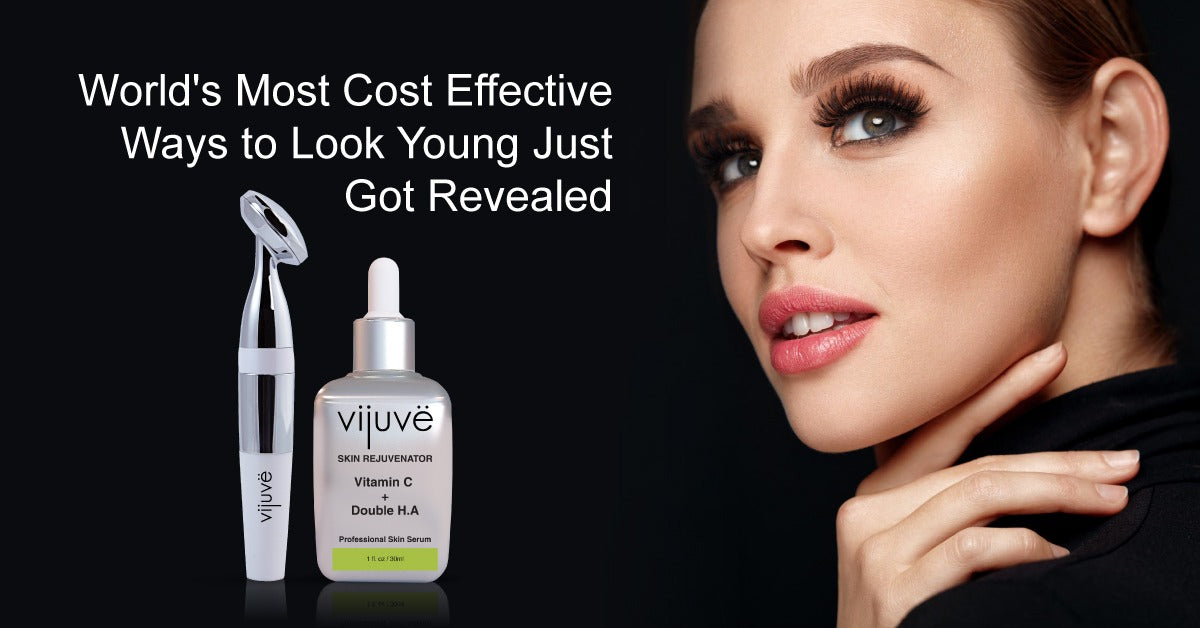 World's Most Cost Effective Ways to Look Young Just Got Revealed
 Journey Towards the Younger Skin
Skin care is not difficult if we do tiny things on a daily basis. It becomes hard when we keep ignoring important things. You can use an anti-aging gadget such as the Face Massager from VIJUVE to keep the skin young and glowing. There are some easy ways to do the same. This article discusses the simple and cost-effective methods to look younger.
Cost Effective Ways to Look Young
We spend much money to take care of the skin. We can use everyday hacks to reduce the beauty and skincare budget. It is true that we can decrease the skincare spend by doing the following;
Face Scrub: Just one session with facial scrub can bring back the pinkness to the cheeks. Also, keep the teeth clean, because you will not see a child with yellow teeth. So it is a sign of aging.
Hair Highlights: A hair highlight of a particular type will brighten your complexion. The right hairstyle can make you look younger
Eyeliner Color: Most of the women use black eyeliner. The Navy Blue color is better. The feet also need some care because they are often exposed to the sun and pollution.
Keep Smiling: You can look lively and younger by smiling at all the right places. So do not hesitate to keep smiling; it is free and healthy.
Remove Wrinkles: Wrinkles are a famous aging sign and by removing them, we can look younger. So use a wrinkle removal treatment or remedy.
Good Night's Sleep: It is important to go to bed early and take a good night's sleep.  If you sleep well, you can eliminate the dark circles around eyes.
Healthy Food: The food we eat also defines the way our skin looks. The skin needs minerals and vitamins. If you are not eating minerals and vitamins, the skin will fade away.
Avoid Sunlight: The sunlight is the main cause of the skin damage. We can avoid the sunlight by not going out in the sun and by wearing a sunscreen of relevant sun protection factor (SPF).
Avoid Pollution: The components of pollution are very harmful to the skin. Avoiding pollution is easy and it can keep the skin safe. Hence, young and healthy skin.
Use Face Massager
You might have heard about the latest anti-aging gadgets. These advanced machines are easy to use and take less time to give your skin a t. For example, the Face Massager from Vijuve is a device stemming from a unique skin rejuvenation technology. It knows how the human skin works. It also knows what the human skin needs to stay young. If you need to know more about anti-aging Face Massager, please get in touch with us now and get wonderful discounts.
---