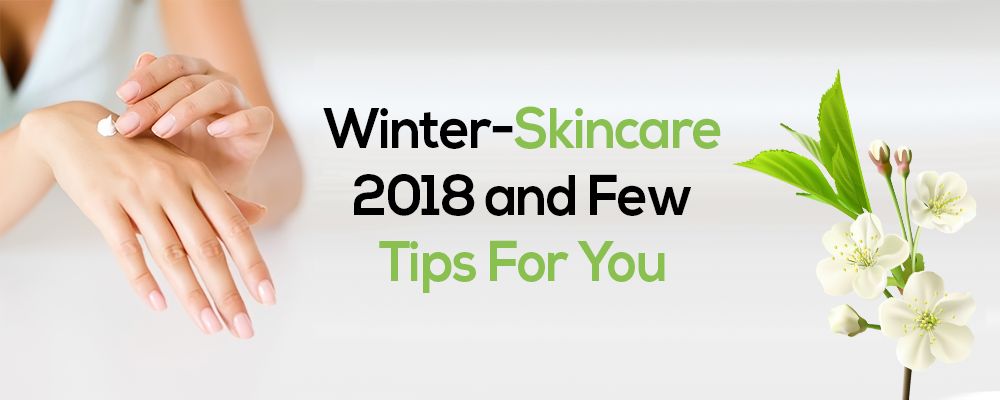 Winter-Skincare-2018 and Few Tips For You
Winter might be your favorite season, but it is surely not for your skin. It is true that cold weather brings a rosy look to the cheeks; it is also true that the skin faces many setbacks in the cold weather. This article discusses the right way to take care of different skin types in the winter season. The winter season is already here, so let's start the discussion.
Winter Skin Care for Normal Skin
You are somehow safer if you have got a normal skin. The winter is less harmful to you than the people with other skin types. Still, you will have to do something for your skin. So go, get a gentle cleaner because it lifts the dirt without making the skin dry.
Winter Skin Care for Oily Skin
If you have got oily skin, it is prone to dirt and oil. It is important to mention that removing the oil from the face is of utmost importance for a person with the oily skin. Moreover, the use of a gentle cleanser is also recommended by the experts. The use of moisturizer is also good.
Winter Skin Care for Dry Skin
If you have got the dry skin, the winter season can be a trouble for your skin. It would be a good thing for your skin if you keep cleansing it on a regular basis. But remember, the foaming face washes can dry out the skin. Experts suggest using a gentle one that hydrates and soothes your skin.
Winter Skin Care for Sensitive Skin
If you have got the sensitive skin, you can keep the skin healthy by taking small steps. If will be good for the skin if you use lukewarm water when washing the face. It is desirable to use warm water for the rest of the body. The use of moisturizer is also good.
Winter Skin Care for Combination Skin
The skincare might become a little tricky if you have got a combination skin. The nose, forehead, and the chin areas in this skin type experience an excess oil production. On the contrary, the cheeks and the skin below the eyes become dry and rough. It happens due to a buildup of dead skin cells. Again, choose a gentle cleanser for the winter season. Also, consider applying various skincare products on different parts of the face.
Anti-Aging and Skincare Gadgets
If you have not already, let us tell about the latest skincare gadgets. These intelligent, smart, and handheld devices are what you want to make a difference for your skin. The Face Massager is a good example. This winter, purchasing a Vijuve's Face Massager would be the best investment in the future of your skin. So go, get your all-new Face Massager now.
---