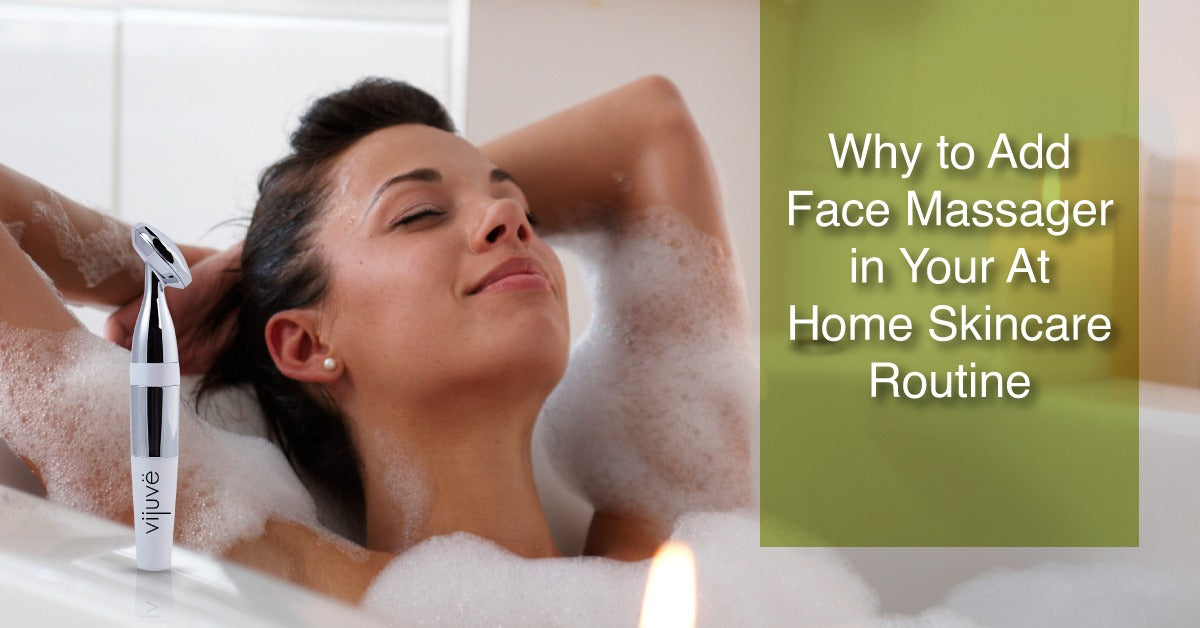 Why to Add Face Massager in Your At Home Skincare Routine
What kind of experience would you want. A coarse or a rough skin or you would love your hubbies hand and an index finger to slip and slip. Offcourse, the smooth glowing and slippery skin is what everyone's dream is. However, the question that rises is, how to get that smooth skin? What are some promising tools and techniques using which, we can get that skin.

We've asked these questions and many likewise to number of audiences to know their answers and majority of the baeauty zealots think that use of Face Skin Cream or lotion is the only solution to their problem. But, the question is, how to apply face creams? Should we keep on practicisng that conventional rubbing with hands procedure or we should invest a little in Face Massagers to get instant results.
So, to get you a clear understanding that why to add face massager in your at home skin care routine, we have conducted a brief survey from some people. We asked several questions and got some amazing replies.
Let's tell you our findings
How do you keep that sagging skin far away?
There is no such special remedy. I drink a couple of water glasses in a day and have added fabricated vegetables in my diet. Oh yeah! once every week I get face massage.
Healthy though? Do you get face massage at home or you go to the spa?
Ahhhh!! I used to go to the spa. I even used to have chemical peels and sometimes microdermabrasion too. However, I then decided to do it at home. Now I get face creams and apply these creams with my handheld yet at home face massager.
And why do you think you should get a face massage every week?
Every week? Seriously if it was up to me I would have been doing it every day. In fact, I am trying to add this skincare routine on a daily basis. People regularly treat their bodies to a message because of pain or stiffness, but not everyone views their face the same way, but let me tell you that massage awakens your face. It takes your product to a level where it is more susceptible to the full effects of your treatment.
From the above-mentioned points, there is no denial in admitting that getting regular face massage helps our skin look better and tight. Since there are two ways
---