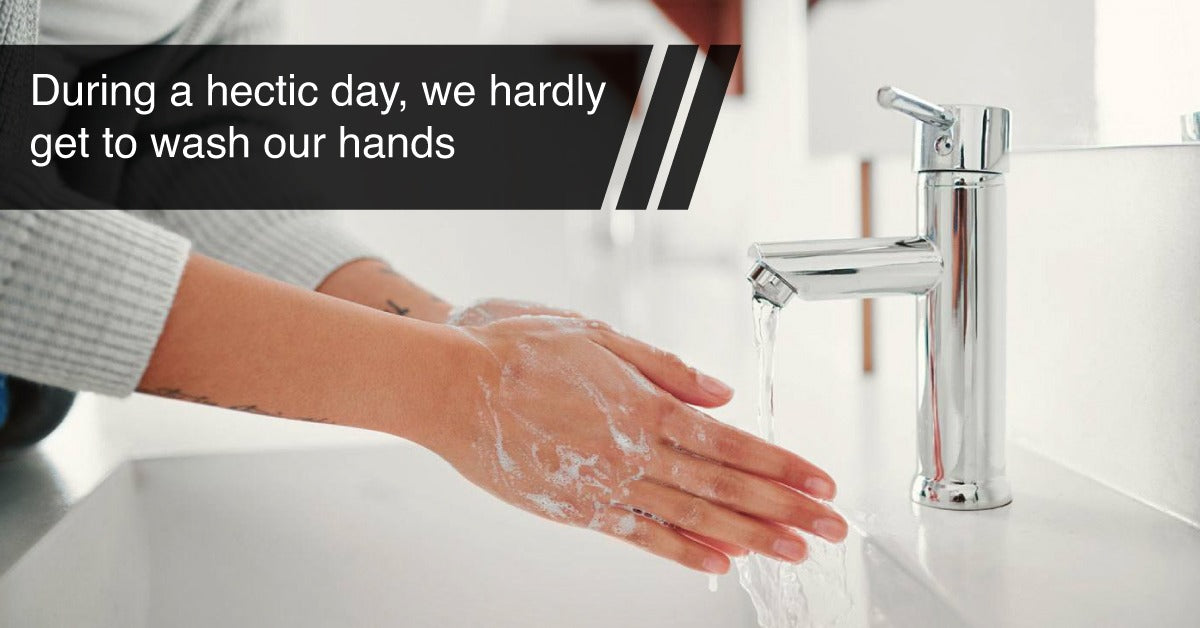 What Causes Clogged Pores? Everything You Should Know?
It is not simply due to the bad air quality or sun exposure which is clogging pores on the skin, in fact, there is so much more to it. It is the whacky hormonal changes and increased stress levels which play an avid role in clogged pores too. Other major contributors include unhealthy diet and dehydration followed by no skin regimes. These all are harmful to your skin in a way you can't asses. Since sebum which is an oily substance secreted from the hair follicles creates a block for your skin to breath, it eventually ends up blocking the pathway to excrete impurities. This results in pus pimples, acne, breakouts, and blackheads.
How To Avoid Clogging?
The skin has uncountable pores and clogging of pores can easily be caused by careless habits. You should take some considerations while making a skin regime if your skin type is oily which further aggravates the clogging of pores. Read some useful tips to eliminate pore-clogging on a whole.
Use Scrubs On And Off
The best scrubs are organic ones, often we use in-organic, commercial skin cleaning scrubs and products which dehydrate our skin and we don't even understand how. Sometimes these products are too harsh on the skin as well. Use oatmeal scrub which is easy and effective. All you need is yogurt, oatmeal and a few drops of lemon juice, Mix them together to make a paste and apply on skin and wash off after 10 minutes with cold water. It is effective in removing blackheads and takes away the impurities as well.
Use A Good Face Wash And Massage
 During a hectic day, we hardly get to wash our hands, let alone the face which is layered with makeup once a day till you hit the bed. But this is unhealthy and toxic for the skin. Massage your skin with essential oils and moisturizers which contain Vitamin E; a good antioxidant. VIJUVE Anti Aging Face Massager for Wrinkles Appearance Removal and Facial Skin Tightening is the perfect accessory to help good massaging. Regular massaging helps fight wrinkles and fine lines in the long run so you look younger and the skin looks healthier and radiant.
Acids Are Actually Good For Your Skin
Always look for a low pH level face wash or cleanser as this helps to exfoliate the skin removing all that dirt which causes clogging of pores. But this doesn't mean you pick hard acid products, we don't want you to be stripping the moistures of your skin! Acids like hyaluronic acid and salicylic acid help fight acne and excess oil production which are major consequences of clogged pores. Products with these acids help remove the dead skin cells which include clogged particles thus the better skin can be exposed.
Skin Serums Are Actually Good For Clogged Pores
While skin moisturizers and face creams can feel greasy and oily on the skin, serums are the perfect alternative to this. If you are a potential user of moisturizers and still get clogged pores, try skin serums which are light on the skin and feel non-greasy. However, when picking a serum always ensure the availability of Vitamin E, and C which keep the skin bright and helps remove impurities which cause clogging. VIJUVE 45% Vitamin C Serum has all the Vitamin C, E and the right Hyaluronic acid to keep that clogging away. All you need to do is apply a generous amount of this serum on your skin and watch how the magic stirs!
On The Outlook
Skin care and taking care of clogged pores have always been challenging. You just have to combat these by making a good skin regime which you will actually follow! Plus don't compromise on healthy eating as they play a major role for a healthy skin.
---