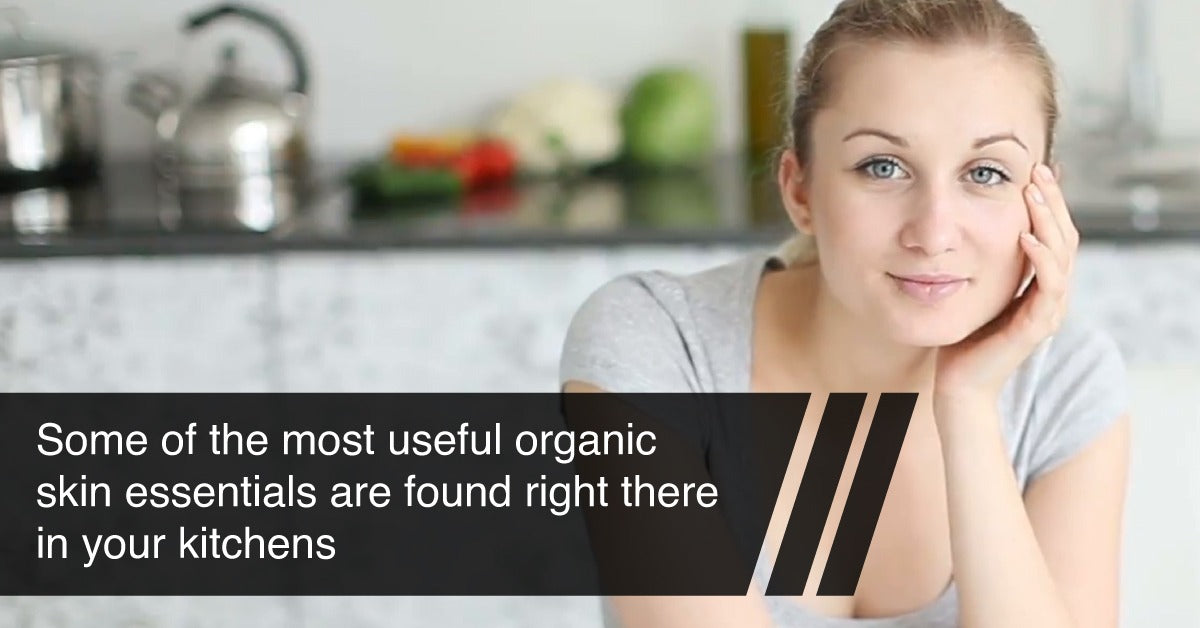 Is Makeup The Only Thing To Look Beautiful?
You look really pretty in makeup right? You feel confident and dashing. Absolutely! But the question is, how many hours can you go on with makeup in a day? 5 hours to maximum 10 hours on an average. But aren't there days you don't even want to wear lipstick? Let alone silk foundations and concealers for skin coverage. Is makeup the only thing that will make you look beautiful? Quiet not. You see, the best feeling is being comfortable in your own skin without layering it with makeup every day; it's enjoyable indeed to let your skin breath! 
 People all around the world dread going outdoors without beauty products on their face because of the numerous skin problems they have which include breakouts, skin rashes, uneven skin tones, dull skin and whiteheads and much more. However, many remedies actually work to make your natural skin look so flawless and clear that you don't have to worry about wearing makeup at all.
 Effective Home Remedies
Some of the most useful organic skin essentials are found right there in your kitchens which are effective in fighting skin impurities which actually cause a lot of skin problems.  
 Skin Serums Are A Quickie
Serums are lightweight moisturizers which don't feel oily to touch and yet penetrate deep into the sin delivering active ingredients to your skin. They create a barrier onto your skin to keep all the good stuff in and keep your skin glowing. What you should be looking for is vitamin C, E, tea tree oil, hyaluronic acid, and Aloe Vera if you want that anti-acne, anti tan and anti dullness skin care package. VIJUVE 45% Vitamin C Serum has all the Vitamin C, E and the right hyaluronic acid to keep that skin of yours glowing and radiant.
 Massage Your Skin
Let's be honest, we hardly ever give facial massages time and hardly include them in our skin regimes. Massage your skin often to get that blood circulation running. Other than this massage helps draining toxins in your skins by draining the lymph nodes, this instantly helps in brighter skin with lesser dry patches and provides a glow which is evident right after a massage session. VIJUVE Anti Aging Face Massager for Wrinkles Appearance Removal and Facial Skin Tightening is the perfect accessory to help good blood circulation on your face and neck. Not only does it prevent wrinkles and fine lines but also helps rejuvenate the skin, strengthening it. 
Include Facemasks In Your Skin Regime
Facemasks can be hydrating and soothing and your skin will love these! For glowing skin, mix gram flour, honey, yogurt, and cocoa. Mix them well and apply on face for 20- 30 minutes to get the supple and glowing skin you can show around. 
Another pro tip to rejuvenate your skin is by using organics on your face which include lactic acid. This is a natural cleanser which sloughs of dead skin and giving you n even skin tone. Simply mix 2 tablespoons of yogurt with turmeric and half tablespoon of gram flour, apply on face and wash it off with cold water. This is really going to boost your skin's strength making it look healthier. 
 Start Maintaining A Healthy Diet
Cut down on that junk and sugar. They are in fact really harmful for your skin and can cause unhealthy side effects like wrinkles and early aging. Switch to healthy eating habits like consuming more protein-rich food. Include vegetables and fruits in your diet. Most important of all, you should keep yourself hydrated throughout the day because hydration internally shows a hydrated face skin. Try implementing these tips to your skin regime and get that glamorous skin you have been dreaming for naturally! 
---