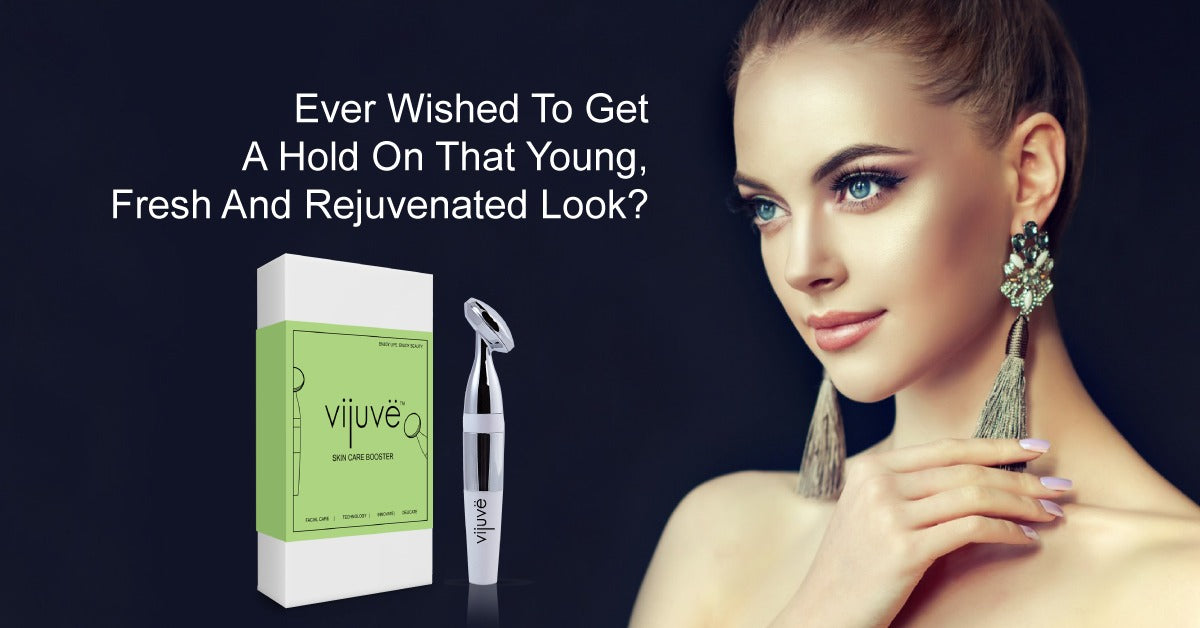 How VIJUVE Face Massager Can Help You Get That Plumped Skin Ever
Ever wished to get a hold on that young, fresh and rejuvenated look for a longer time? We doubt there will be anyone who would not like to get a hold on it. Since we all want to have that ever glowing skin but the question is how? How come we can swim against the merciless waves of time? How come we can knock down all those aging signs, fine lines, dark circles, and premature wrinkles? Well, the pretty simple answer is, maintaining careful skincare regime. Maintaining a routine that would always put our skin on its best.
And when it gets to careful skin regime then giving yourself with a VIJUVE Face Massager is all that you need. Wondering how VIJUVE Face Massager can help you get plumped skin ever? Well let's have a brief yet helpful review that why it can help you realize your dreams.
It Increases Facial Muscles Blood Circulation
What if you had been getting a strong massage? Strong enough that all your facial muscles get equal pressure and feel relaxed. Hold on! Is this massage possible with the traditional hand alone approach? Aren't there chances that your facial tissues get damage? Who guarantees that hands will be exerting equal pressure? And to address many likewise questions, team VIJUVE has come up with one of the best selling face massagers.
The advanced mechanism such as uniform 9000 vibrations per minute goes deep enough that reactivates all the inactive facial muscular cells thus increasing the blood circulation. This circulated blood then gives you rejuvenated and plumped skin.
ION Sensing Technology Minimizes the Every Possible Risk
What's the worst part when rolling face massager on your skin? Obviously turning it on and off every single time either with the button or by plugging out that hanging cord from the socket.
Going further while introducing the first ever cordless Face Massager of Beauty industry, it uses ION sensing technology. The technology works in a way as soon as it touches the skin, it gets on automatically. And the moment you are taking it away from your skin it should go off.
Schemed ION Sensing technology of this product ensures that your skin remains protected during its use.
Cordless Massager With the Compact Size
What if we say, you can carry this within your jeans pocket? What if we say this needs no space at all. All you need is few millimeters to make in on the go. And we aren't only saying it but mean it. The compact size of VIJUVE Face Massager and the cordless technology of it makes it an on the go device for your facial skin rejuvenation regime.
---