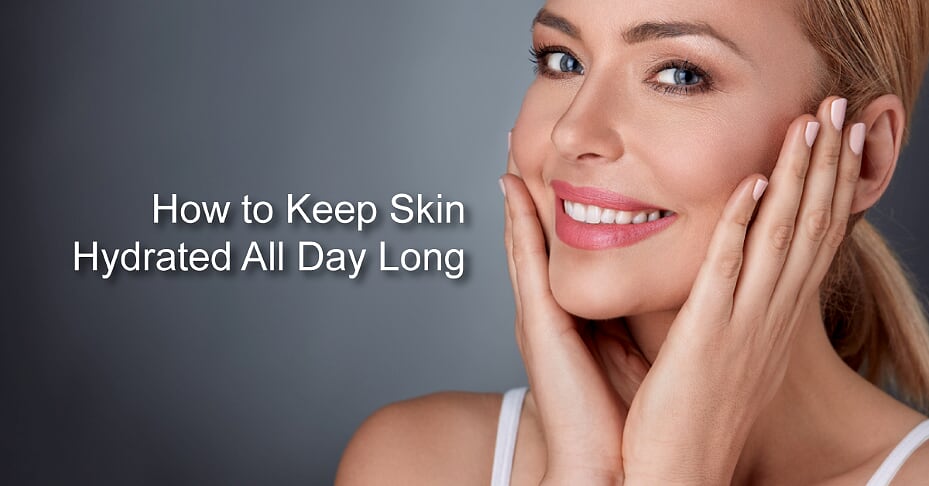 How to Keep Skin Hydrated All Day Long
Healthy, glowing and hydrated skin is what we all want. Moving on, saying that healthy skin is the mirror of healthy body won't be wrong. Keeping skin hydrated and glowing is what everyone lodges. However, we believe getting hydrated skin all day long isn't that easy. To some long course of action is needed while for many this can be as easy as choosing your pie. Anyways without taking much advantage of words, let's see the most convenient ways to keep skin hydrated all day long.
Don't Opt Prolong Bath in Hot Water During Water
Dehydrated skin has nothing to do with the weather. Be it winter, summer, spring or autumn, it can take on you. So, here's a lit tip for the ones who love taking long hot baths in winter. Don't let hot water touch your skin for a longer span. Doing so may give you comfort. However, at the same times, it can strip the oils away from your skin.
Be Sure to Check the Labels of Your Soap/ Cosmetics
Not all soaps are likewise. Although, now the awareness of reading labels before buying a product has developed much more. Still, there are some folks who will completely overlook this thing. So, in case, you find yourself in them. We better ask you to watch the label of your soap/cosmetic before buying so.
Humidifier Are Skin's Best Friends          
You are the one who keeps his Central Heating or cooling too high than the ordinary. Better not, doing so can lead your skin towards dryness thus causing it dehydration. In addition to it, installing humidifiers in your room seems rationale approach. Putting humidifiers in the room not only help you sleep better but stops your skin from drying out.
Honey is yet another Tool to Keep Skin Moisturized
There are some beauty zealots who prefer relying on natural ingredients and ways to keep skin moisturized rather than experimenting something coming from medical science. In case you stand yourself with those who try going with the natural then trying honey is the best thing. Applying honey all over your skin keeps your skin moisturized.
Try Going with the Latest Skincare Massagers
And if you don't want to get expensive clinical treatments or surgical ways for a moisturized skin then try using latest skincare massagers such as VIJUVE. The powerful Ion sensing technology with the 9000 constant vibrations per minute will not only give you a soothing experience but it will help you keep blood circulation of your facial muscles better thus leaving you moisturized and glowing skin.
---