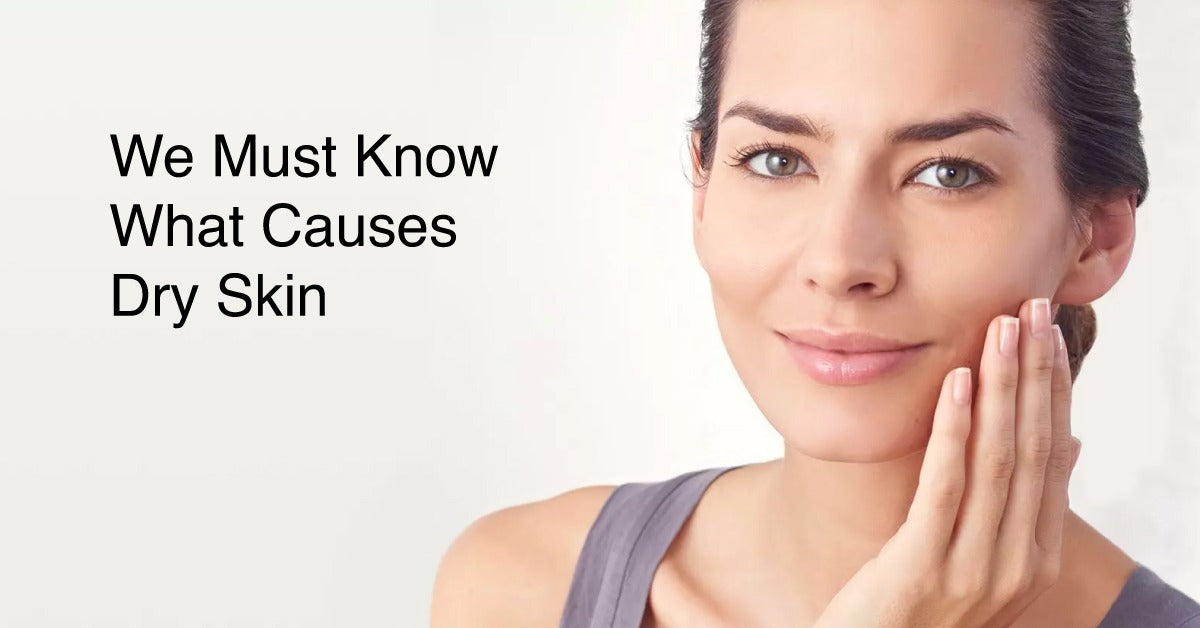 How To Combat Dry Skin That Lasts Throughout The Year
Has dry skin been taking a toll on you? Want to get to the bottom of this problem and resolve it for a considerably longer period of time? Dry skin is not only a problem in itself but also leads onto other skin problems which may worsen over time. A lot of factors contribute to dry skin including diet, genetics, and environment and most importantly the skin care regime and beauty products you use to cleanse or beautify you skin. However, before we get to the treatment we must know what causes dry skin.
Causes of Dry skin
The skin produces sebum which is a mixture of oil and water which is just adequate enough for the skin to remain hydrated and important for the skin. Too much of sebum production will lead to oily skin however too little production results in dryness. Moisturized and hydrated skin is an antidote of dry skin. Other than this, weather conditions like severely cold weather where you aren't moisturizing the skin enough and even really hot weather conditions can strip off the moisture of your skin. Unbalanced levels of skin pH also cause dry skin, this happens when you use beauty products that don't have balanced pH levels to support your skin. Smoking is another major hazard to health and skin too which causes dry skin in the long run.
Moisturize using skin serums and moisturizers
Due to our hectic routines, we often forget about how important is it to keep the skin moisturized. Using gentle moisturizers is the key. You must look for ceramides , glycerin, sorbitol, hyaluronic acid, and lecithin. You won't believe it but some mild acids like linoleic, linolenic, and lauric acids are also really helpful in keeping the skin in good texture and from drying out. You must moisturize your skin whenever it feels dry and in fact moisturizing skin before bed time should be a ritual!
Skin serums are also known to provide moisture to the skin and in fact seal it. You must always look for moisturizers which contain tea tree oils, Vitamin A, E and essential oils to keep your skin nourished and brighten up the dull dry skin. It helps remove impurities which is due to dry dead skin layer build up. VIJUVE 45% Vitamin C Serum has all the Vitamin C, E and the right Hyaluronic acid to keep that dryness away. All you need to do is apply a generous amount of this serum on your skin every day. It feels very light is not greasy at all.
Exfoliate and Massage
 Exfoliating the skin helps remove the dead layer of skin which is dry and dulls the skin. A good cleanser helps to unclog and clear the skin. Scrubs both organic and inorganic can be used to exfoliate the skin. Scrubs which contain oatmeal, yogurt and apricot extracts are helpful in dry skin problems.
Massaging with Essential Oils helps not only remove the dirt and dead dry skin but also helps hydrate and moisturize. Dry skin is actually a problem which leads to skin sagging and fine lines plus wrinkles. Massaging is the only natural way to keep it firm and tightened.
VIJUVE Anti Aging Face Massager for Wrinkles Appearance Removal and Facial Skin Tightening is the perfect accessory to help good blood circulation on your face and neck so that it looks radiant. VIJUVE Anti aging face Massager prevents wrinkles and is an easy to operate device to reach the skin on every angle boosting your look. The results are great and you won't regret the money either!
---