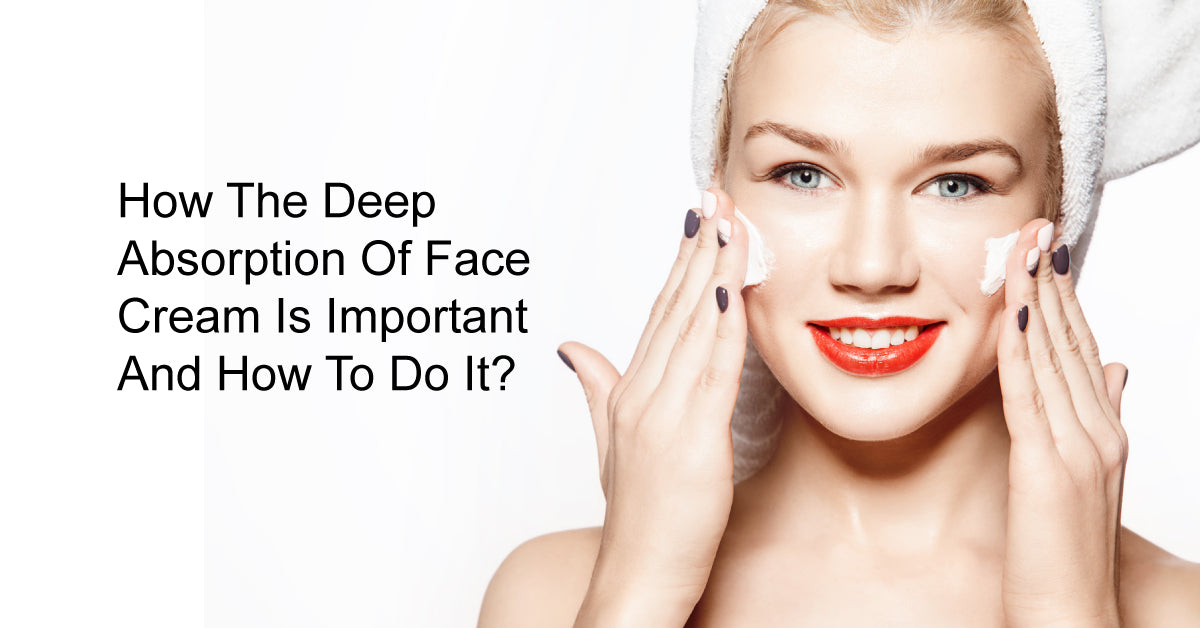 How The Deep Absorption Of Face Cream Is Important And How To Do It?
Ever wonder why even in spite of following the majority of your daily skincare steps, your face simply doesn't look right? It could be on the grounds that you did not permit your skincare products to truly soak in the skin, which means you haven't appropriately, gain the advantages of your items. The consistency of the healthy skin items is imperative with regards to how you are applying them on your skin.
Let's have a look at a detailed guide to how to let your skin care products absorb in the skin;
Exfoliate
Exfoliation is very important to take off the dirt along with the dead skin cells that appear on your face with the passage of time. However, one should not over exfoliate as it can cause acne, pimples or blemishes with a scar. Invest in a good quality exfoliating wash and use it regularly.
Cleanse
First of all, wash your face when you wake up. Not exclusively will this dispose of any oil or dirt that may have gathered from a grimy pillowcase, it will give you a clean base, to begin with for the day ahead. It doesn't generally make a difference whether you wash with face wash or just water.
Dry it Up
Dry your face up by tapping your face dry with a soft towel. Ensure you are tapping, and not rubbing it up. You need to abstain from pulling on your skin.
Apply Serum
In the event that you utilize a serum in the first part of the day, right now is an ideal opportunity to apply that. It will absorb greater than at any time of the day. The pores are cleaned and will let the serums soak in properly. The VIJUVE Face serum is exactly what you need for your skin. It prevents and cures the skin from sagging and lessens the appearance of wrinkles as well.
Moisturize
Next step is to moisturize. Apply generously to your face and neck, permitting two-three minutes for it to soak into your skin. As a lotion is normally the heaviest equation, it is imperative for it to go on last, as it secures in the moisture from your items underneath.
Apply the Sunscreen
The most important part is to apply sunscreen. So in order to keep skin protected apply a good amount of SPF 30 (at any rate) sunscreen on your face and before makeup.
As far as the night care routine is concerned, the same ritual must be followed except the application of sunscreen or any makeup. Furthermore, it is very important to clean your face before going to bed. A small amount of makeup or any other chemical on your skin can be very harmful to your skin. It might not harm the skin immediately but with the passage of time, the situation starts to worsen.
Following these suggestions will guarantee your skin receives the benefits of every item in your daily skin routine.
---