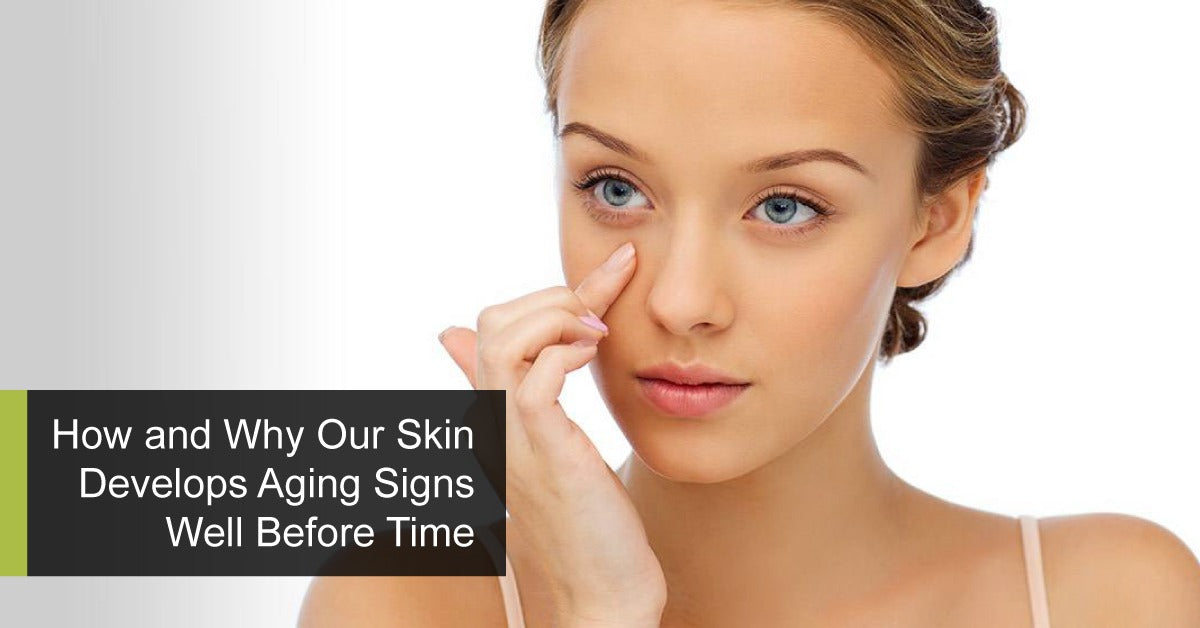 How and Why Our Skin Develops Aging Signs Well Before Time
There is nothing bad about growing old. However, letting those aging signs to appear on your face at times when you aren't ready for it, obviously needs some remedies. Unlike past decades in current era, the sign of aging on our face starts taking too soon. Even in some cases, it starts taking on us in our early 20s and 30s. Anyways, before discussing on how and why our skin develops aging signs well before time, we should admit that growing old is natural and we doubt there will be anyone who can prevent or get rid of it. However, there are certain ways and gadgets using which we can slow down the signs of aging.
Reasons Our Skin Develops Aging Signs Too Early
As told you earlier there is nothing that can prevent us from growing old but can prevent these signs. So, let's take a look at few reasons that causes these signs to appear.

Our Unnatural Routine is The Great Ally of Premature Aging Signs
Ever since the gadgets took on our lives, lot of things has equipped us. Out of many premature wrinkles, dark spots, acne and some other facial skin issues are common. And upon discussion with the skin experts, the only reason that can be found is the unusual routine. Our unusual routine such as, using cell phones till late night, watching our favorite Netflix show late enough while with the lights switched off, the constant intake of junk food and many likewise are key players for premature aging signs.
Less Sleep and Exhausted Routine
Undoubtedly the vicious circle of money had made us more like a machine. Our social life is almost gone. We spend 1/3rd of our day on our job and even in our family time, taking calls, reading emails has adversely affected. That's not all, these things are impacting badly on our sleep cycles too. As a result this less sleep is causing dark circles and exposing our skin to premature aging sign well before time.
Use of Excessive Cosmetics and Skincare Products
Hardly there is anyone who won't like all this glam and glitter. However, apart from this glam and glitter, the downside is, we are deteriorating our skins by closing pores thus making it less breathe and more harm.
Over to You
These are some casual tips from our skincare experts with a belief that aligning your routine and diet plan can make your skin firm and rejuvenated. In case you want to keep yourself update with the latest happenings from Skincare industry keep reading VIJUVE Official Blog
---