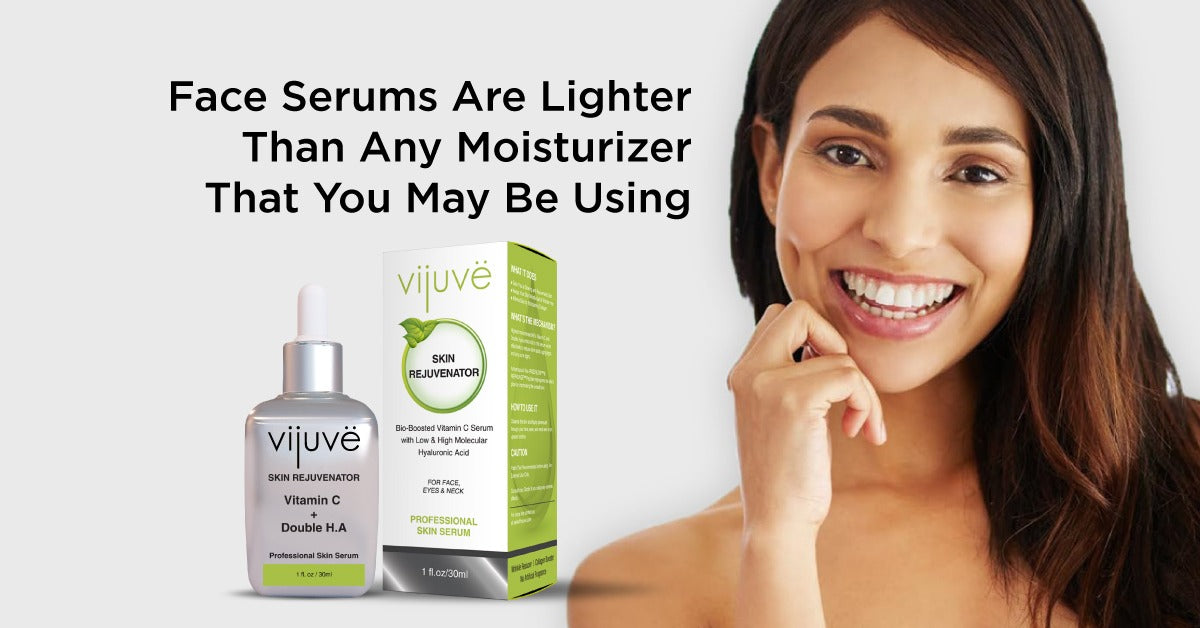 Face Serums and Common Questions About These
Face serums are not some common products and are hard to come by in anyone's vanity box but they do exist. It isn't uncommon to know what a face serum is and if you think that you are the only one who has no idea about it, we would like to add up to your information that you are wrong. Several people don't really know what a face serum and its advantages are, even if they own a ton.
Face serum is a combination of ingredients that you apply to your face before moisturizing and after cleansing. It is basically used to provide healthy ingredients directly to your skin. A serum is considered highly useful because it is made up of small molecules that can penetrate deeply into the skin. A serum is mostly suggested for anti-aging, once you start applying it, you can say Good-Bye to your wrinkles.
So, today we decided to address face serum in a more detailed manner. The following article is going to provide you with all the details and information you need on facial serums and how you can make use of it efficiently.
How Do Face Serums Work?
Face serums are lighter than any moisturizer that you may be using. They don't necessarily work as your moisturizer but they do boost its hydrating capability. Facial serums are an extreme form of liquid. They absorb into the skin better and provide more targeted results. Since the ingredients used in a face serum is concentrated, they suit your skin well and do not make a hassle out of it.
Is Face Serum Necessary?
Not necessarily. Face serums are like an added bonus. You can add them to your regimen and have a better looking, younger skin. But even if you don't add them up, there is no loss until you are moisturizing your skin regularly. Face serums provide active ingredients to your skin directly. They are always a good choice but not mandatory.
Why Face Serum is Used?
According to many researches, using a facial serum boosts the nutrition that is required for your skin nourished. A facial serum will help look your pores small, keeps your skin hydrated, increases moisturizing levels and provides a more firm, smooth and younger looking skin. Face serums are mainly used for anti-aging purposes. Once you start to grow old, your facial cells fail to acquire the nourishment they need. Facial serums are a way to provide that nourishment and to keep your skin cells intact.
Which Face Serum is Best For Dry Skin?
You will need to find a hydrating serum for your skin if you have dryness, you require water and Aloe-Vera in your skin abundantly. Both these things fight dryness and make your skin less itchy. You can always go for a Water-Based Serum with Colloidal Oatmeal to Soothe Sensitive Skin. This will provide all the active ingredients and nourishment to your skin.
So, this was everything we had regarding facial serums. We hope that your questions have been answered. In case not, let us know in the comments and we will get back to you with another blog post.
---