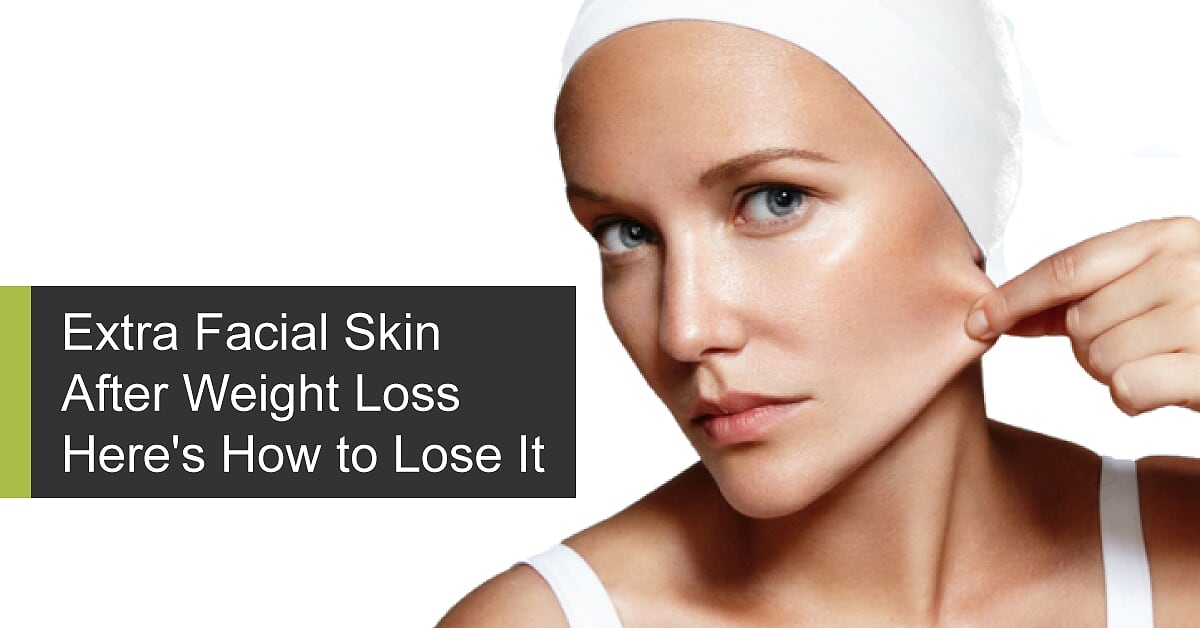 Extra Facial Skin After Weight Loss - Here's How to Lose It
Undoubtedly, losing excess weight is crucial to living healthily and keep the risk of developing certain diseases at bay. Indeed, it's a huge achievement to shed those extra pounds that caused your flabby looks. However, you might also experience extra saggy skin in consequence of losing additional weight. Mainly, the skin around your face, neck, abdomen and some other body parts including armpits experience looseness. This is for the reason that your skin does not shrink as quickly as you desire while you lose weight.
Now, you are probably thinking that why does all this happen? Actually, the rapidity of major weight loss is the main reason behind all this crap. 
So, if you are pondering to get rid of that extra loose skin, you can go for either way: 
 The Surgical Treatments
Without any doubt, there are some surgical procedures that can give you rapid results for skin-tightening. For instance, the radio frequency for jowls and neck area, micro-needling or plastic surgery. Although these surgical procedures are result-yielding, they can burn a hole in your pocket due to their high cost. In fact, such sort of surgeries can cost you over $10k which is a massive amount.
On top of that, many people, possibly including you too, afraid of opting for surgical treatment due to expected pain and/or bleeding etc. For that reason, it might be a no-go area for you. But don't lose heart as some non-surgical procedures are also there to resolve your issue. 
The Non-Surgical Treatments
Fortunately, you can consider some non-surgical yet effective treatments for skin tightening that include the following:      
Kybella Treatment
It's a non-surgical procedure which includes injectable for reducing the additional body fat. This procedure involves using the deoxycholic acid in synthetic form. Its capable of delivering optimum and well-tolerated outcomes nonetheless can cost you over $12k. Well, again that's a bigger amount. 
The Right Diet
The consumption of proper meals and getting the required nutrients adequately can also do the trick for your flabby skin. Additionally, staying hydrated is of prime importance when we say to take nutrients properly since water is also an essential nutrient. Adding to it, taking some vital nutrients in supplement form is also beneficial e.g., Vitamin C, Gelatin, and protein etc.
Another important factor here to yield the desired results is to stay away from smoking.
It takes a considerable time to get the desired outcomes when trying to tight skin naturally although it's productive. Therefore, this tactic to get rid of flabby skin can be time-consuming than other ones for tightening your skin.   
The Facial Massage
Honestly, having regular Face massage is probably the best non-surgical way for firm skin in less time which is cost-saving too. This is because massage improves the flow of blood in your entire body and helps in tightening of the loose muscles of skin. Above all, it ensures elasticity of your skin.
However, going to a spa for having a massage regularly can smash your bank account. Instead, give your skin at-home massage by buying your own massager. This is where VIJUVE anti-aging Face Massager can efficiently play its role. Wondering how it works?
Basically, it works by emitting 9000 Microsphere Vibrations to lose the extra skin. These Vibrations Work as Collagen Induction Therapy, by which dead cells are torn out in the upper skin layer while the fresh skin cells come up.
In order to make the best use of VIJUE anti-aging Face Massager, get the 45% Vitamin C serum offered by us. Our both these products are sure to rejuvenate and plump your skin eventually when applied together. 
---