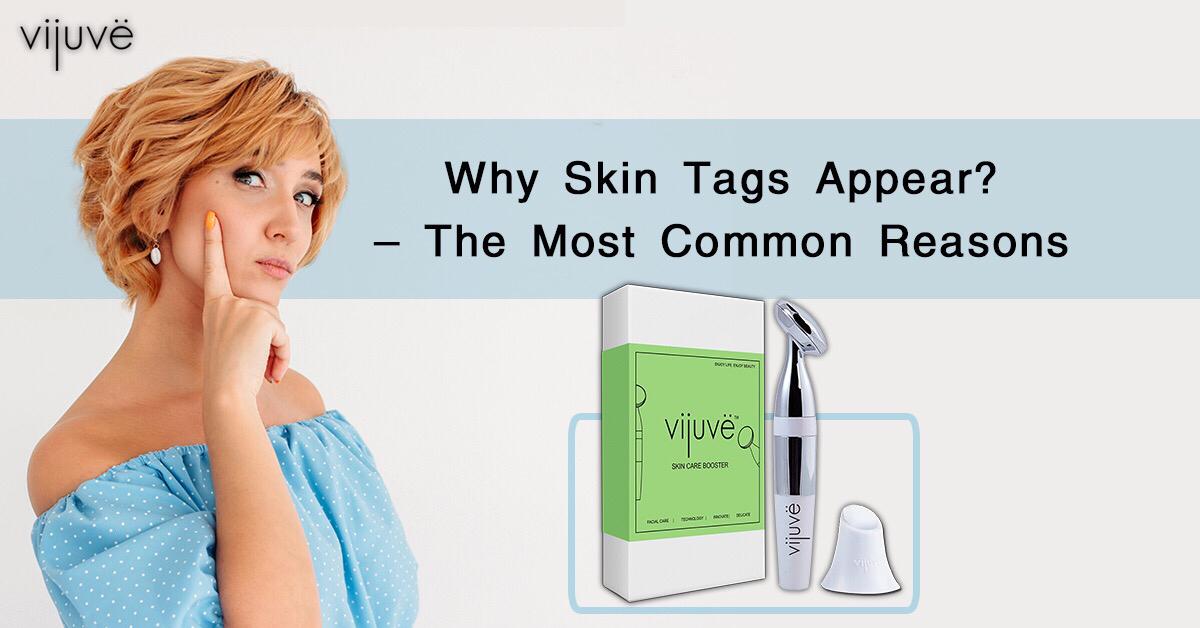 Everything You Got To Know About Skin Tag
Among many other things, our skin isn't happy with skin tags to remain top of the list. That little bumped up skin which takes part on any of your skin is a serious discomfort. As per VIJUVE expert's research, we have witnessed that almost 1 out of every 15,000 people got skin tags.
What Are Skin Tags, How Do They Appear and what is Its Position
A skin tag is a small, soft, benign skin growth, often on a stalk. Skin tags are probably the single most common bump on adult skin. A study reveals that more often people with diabetes are more vulnerable to these tags or the people who are obese.
Moreover talking to people who got these tags, we have found that skin tags can take anywhere on your body. Be it your forehead, nose, cheeks, chin, feet or any part of the body, these tags have a tendency to take on these. However, the most favorite place of these tags appears to be eyelids, neck, armpits, groin folds, and under breasts.
Why Skin Tags Appear – The Most Common Reasons
With a hope that you would have developed a basic understanding of what is skin tag and it's positioning. It's now equally important to let you know what is a major reason for these tags to appear on our body.
Diabetes is the First Factor for Skin Tags
Saying that diabetes is the mother of all diseases won't be wrong at all. And it is therefore, we have been telling you the benefits of a healthy lifestyle. Anyways, to may dermatologists, diabetes is a major reason for these tags to appear.
Got Few Extra Pounds? Let's Welcome the Soft Benign Skin
 Diabetes is not the only thing, being overweight is another thing that can lead your skin to attach an extra soft benign skin on it. So, in case, you got extra pounds, you rather get ready until skin tags take on you somewhere in the future.
Wearing Tight Clothes
Fashion is not all about wearing tight clothing and exposing, it's all about being sophisticated, enchanting and splashing a majestic look that people remember forever. And in case you are the one who is more inclined toward wearing tight clothes? Here is the verdict. Wearing tight clothes can clog the pores of your skin. These clogged pores don't let your skin breathe and chances are you may come across skin tag at times in future.
How Skin Tags Should be Treated
First of all, let's make you one thing very clear, not all skin tags are harmless. Here, we are saying not all. However, in some instances, these tags can prove no more than a curse. In case, you got tags, here's a lil help that may come in handy.
Don't peel off or cut that bumpy skin. Doing so can let you face the music
Avoid wearing tight clothes
Keep skin hydrated and don't let it go with extra friction
That's All from VIJUVE- Another Reason to Love Yourself
That's all from team VIJUVE about skin tags. In case you think there's something more you want to add or you want to keep getting the trips and tricks related to skincare and beauty industry then keep reading our official blog. Because VIJUVE is For You
---