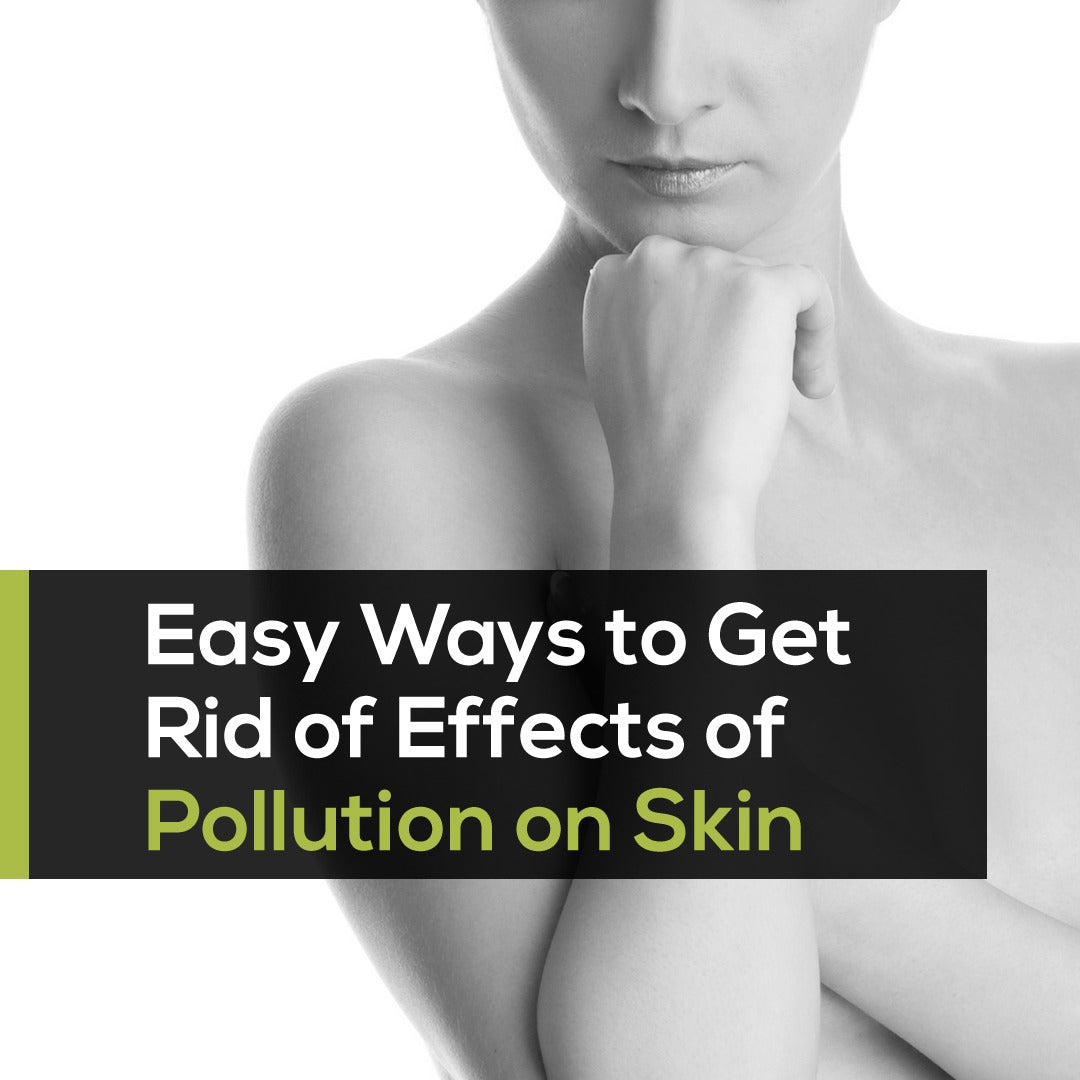 Easy Ways to Get Rid of Effects of Pollution on Skin
The pollution is a global phenomenon. The big cities are facing severe pollution crisis. The skin is a sensitive organ that gets harmed due to the harmful components in the air. There are many harmful elements in the pollution. We should avoid going out in polluted areas. If we need to go to such area, we should do the following to keep the skin problems at bay.
Do this to Undo Pollution's Effects on Skin!
If you have to go in the polluted areas and still want to undo the effects of the pollution, please consider doing the following;
Avoid Visiting the Polluted Areas
Prevention is better than cure. If you can avoid going to polluted places such as busy roads, please do that to keep the skin safe from the harmful components in the environment.
Always wear the Sunscreen
Wearing the sunscreen every time you go out in the sun is a good practice to avoid the harmful components in the air and harmful rays in the sunlight. Always use the sunscreen of relevant sun protection factor (SPF)
Always Keep the Skin Hydrated
The skin goes through changes every single day. It needs some essential components from the inside and from the outside. Keeping the skin hydrated is of utmost impertinence to keep it free of pollutants.
Use a Good Moisturizer
Moisturizer is very helpful in protecting the skin from the damage. So use a good moisturizer to keep the skin safe from harmful components in the environment. A good moisturizer protects the skin from many issues.
 Double Cleanse the Skin
Cleansing is the best thing you can do to remove the pollutants and dirt from your skin. It is necessary if you live in an area with huge pollution. The regular cleansing of the skin makes sure the impurities leave the skin.
 Scrub the Pollution Away
Make it a habit to exfoliate the skin you go out in polluted areas on a daily basis. Exfoliating the skin is a good way to remove the dirt and impurities from the skin. The removal of dull top skin layer will be followed by the growth of the new top skin layer.
Gadgets to Undo Pollution's Effects
You might have heard of the skin rejuvenation devices. These advanced and intelligent skin care devices cost less but they have a great ability to repair the skin. We can take the example of the Vijuve's Face Massager. It is a state-of-the-art handheld skin rejuvenation machine that is easy to use at home. You can make a difference if you get this gadget for your skin. Come on; it is time to invest in the skin's future.
---