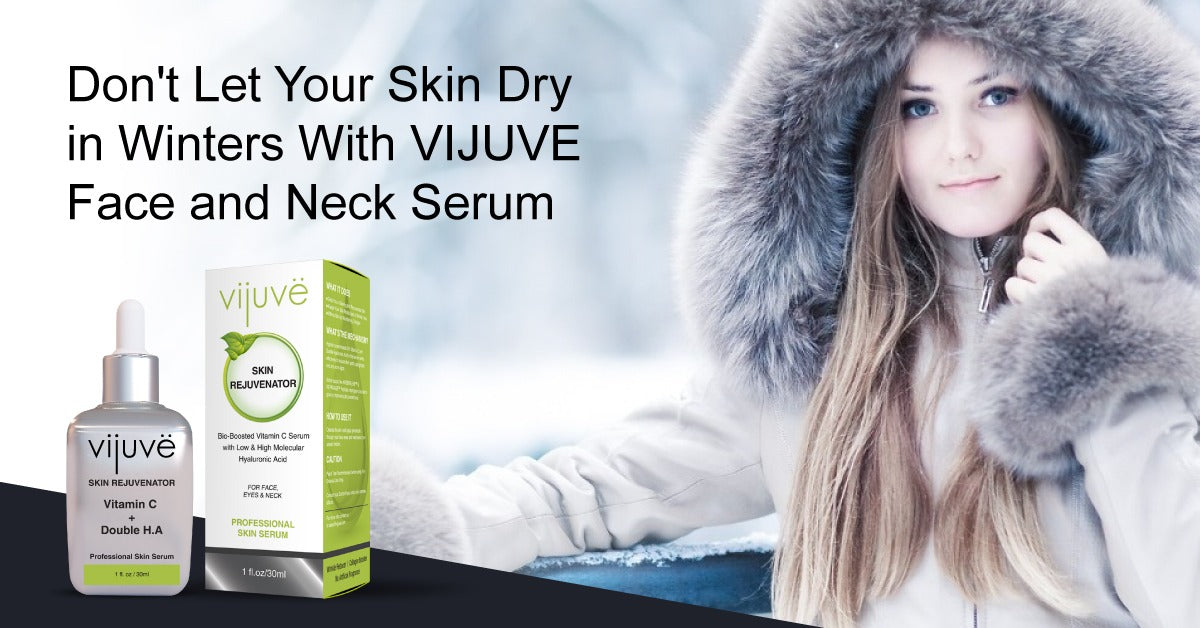 Don't Let Your Skin Dry in Winters With VIJUVE Face and Neck Serum
Winter is just right here, the season of exhaling sweet cold air in the morning and having cozy evenings with hot coffee while sitting beside the fireplace. It's time to renovate your wardrobe. But wait; along with replacing your sandals for boots, you just need to change your skin care products as well.
Winter season is also known as the season of dryness. It dries out your skin. The humidity level in the air decreases and as a result moisture level of skin also falls down. You may use some moisturizer but it will not help in sustaining proper glow. For proper skin protection in winter the best option is to get a face serum.
Why Is It Good To Choose A Face Serum in Winter
Almost all of us have a problem of dry skin in winter. As the moisture level of skin diminishes a good face serum may help to regain it. A face serum is a concentrated moisturizer having the quality of absorbing deeply in your skin than any other normal moisturizer. It makes your skin soft, smooth and glowing.
What Qualities Should A Face Serum Have?
The best face serum is the one which has qualities of antioxidant, the and hydration. Basically, it depends on your desire and needs that what kind of face serum you want. A face serum with VITAMIN C has a lot of benefits. It is suitable for every skin type. Vitamin c makes skin texture smooth without leaving it greasy.
When combined with HYALURONIC ACID AND VITAMIN C it gives even better results in this cold and dry season. Without making it confusing and difficult we would like to suggest you hyaluronic acid-based serum with qualities of vitamin c by VIJUVE. 
---