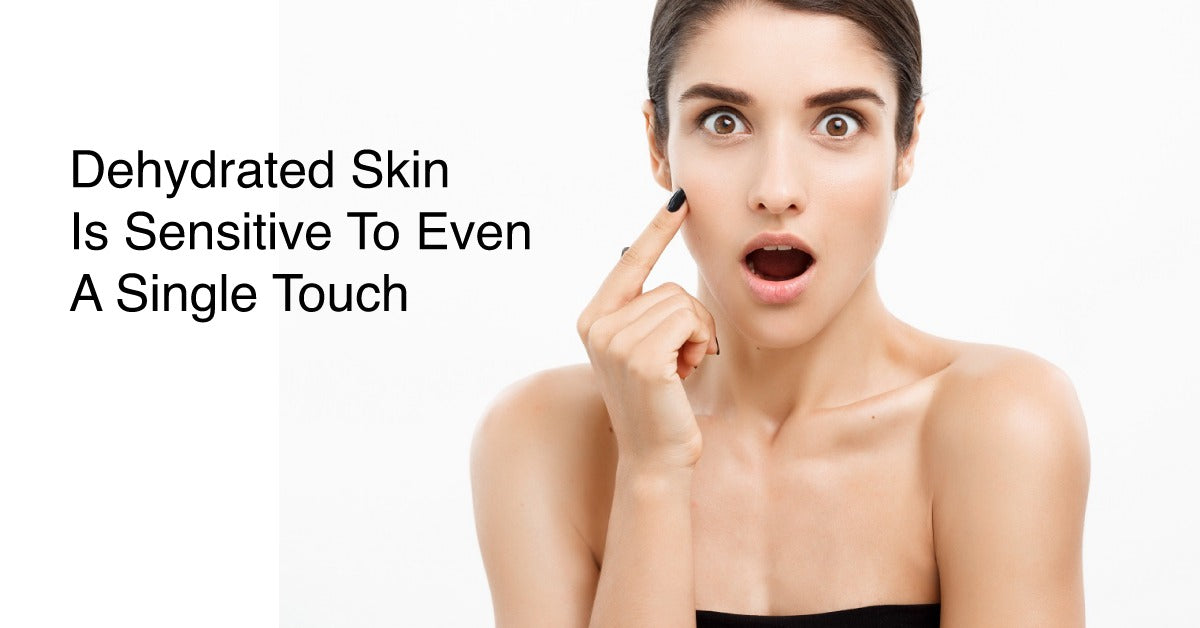 Can Dehydration Cause Sagging Skin?
Sometimes your skin feels extremely itchy, flaky and quite sensitive to touch even.  The natural glow on your face diminishes day by day and makes a dull complexion. Moreover, wrinkles and drooping skin are also quite imminent. All these are the signs of extremely dehydrated skin. Let us look at some of the causes of dehydrated skin and how to fix it.
Causes Of Dehydrated Skin
Most of the time people usually mix the dry skin with dehydrated skin. Dry and dehydrated skin is quite different from each other. Dehydrated skin can be temporary whereas dry skin is a permanent skin type. The major signs of dehydrated skin are;
Itchiness In Skin
Sometimes extreme cold weather can cause irritation to your skin. Just like you get back home after a vacation in a cold area and you can feel some itch in your face, this is because extreme cold weather and wind wipe away your face's natural moisture causing it dehydrated. It makes the skin flaky and dry regardless of how much your face has the oil.
Skin Becomes Sensitive
Dehydrated skin is sensitive to even a single touch. Dryness and dehydration are the cruel outcomes of sensitivity, the reason is that lack of face's natural moisture cannot protect the face and react to extreme conditions. As a result, all the dirt, pollution and bacteria can easily enter into your skin causing various skin problems and increasing the sensitivity.
Skin Becomes Dull
Is your skin appearance is dull and tired? When the outer layer of skin is wiped off and skin becomes dehydrated the natural function of forming new cells and creating a new layer is disrupted thus making your face look dull and tired and taking away all the glow. These conditions further result in clogged pores, congestion, breakout and dull appearance.
Wrinkles, Sagging Skin And Fine Lines
The major outcomes of dehydration are a fine line, wrinkles and sagging or drooping skin. If any measure or prevention is not taken properly these skin problems get adverse and increase and get permanent with time. So it is very important to check for the causes of dehydrated skin and take measures to prevent and cure these causes.
How To Fix The Dehydrated Skin
It is very important for you to treat your dehydrated skin in order to prevent future skin problems that can be permanent. First of all, wash your face with a mild cleanser; this is the best option you can avail as they contain very fewer chemicals that can be harmful to you. Also, use a good quality serum to treat your dehydrated skin. VIJUVE Skin Serum is one of the best serums available so far that not only retains your skin's natural moisture but keeps the skin soft and smooth preventing future sagging. Moreover,  VIJUVE Skin Serum has the ability to cure your dryness and helps in new skin cell formulation that gives you perfect and glowing skin. The best part about this serum is that it is quite friendly with a pocket as well. So, what are you waiting for? Grab your  VIJUVE Skin Serum right now.
---