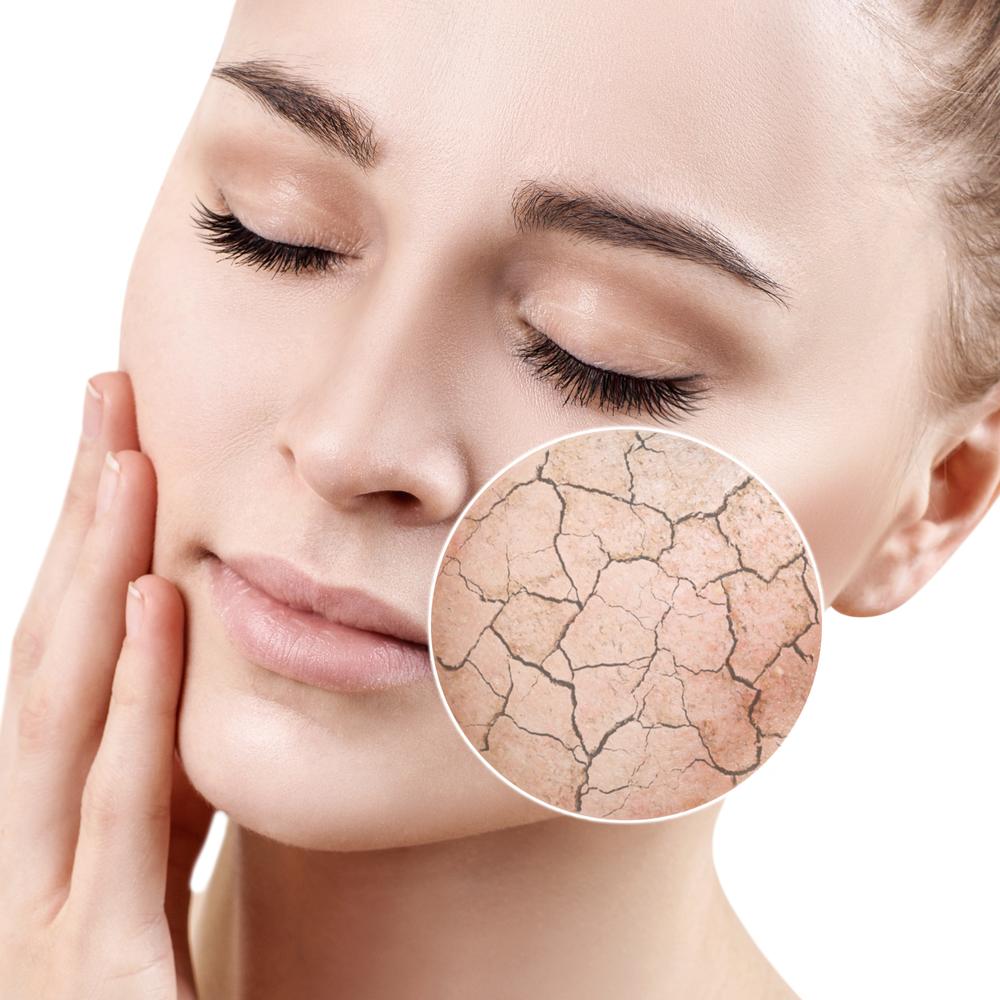 Best skincare routine for dry skin
Having flaky, dehydrated, dry skin is a sign that you need to stick to your skincare schedule. People often deal with oily or dry skin — but everyone among us desires an eternally healthy-feeling visage and a glowing, hydrated complexion. The skin problems associated with dry skin are itching, eczema, redness, cracking and inflammation. These skin troubles occur due to dehydration and losing moisture.
According to dermatologist Joshua Zeichner, "dry skin develops small cracks in its outer layers, which interferes with its hydration-maintaining ability."
Dry skin, also called xerosis, is a skin condition that affects a person of all ages. You must have noticed white patches and bumps, especially around the nose and the chin. These patches are exacerbated by environmental factors, seasonal changes and lifestyle habits. But here, we'll guide you on how to make the best skincare routine with moisture-rich skincare essentials to heal dry skin.
1.    Hydrating cleanser
Well, no offense to say that some cleansing products allure you by saying, "best for dry skin," but you have to be wise enough to seek a non-foaming cleanser enriched with hyaluronic acid, vitamin E or glycerin. These cleansers provide a hydration boost and remove dirt and oil without damaging skin layers and dehydrating them.
2.    Moisture-rich serum
The skin loves its nutrients and if you continue providing it, you would never get old, maybe not early enough. Hyaluronic acid is the skin's naturally occurring nutrient; so many serums have been introduced with this nutrient to provide the dry skin the best of its hydration and moisture. One of the most effective skincare essentials for dry skin is vitamin C serum. It can draw water from its surroundings and moisturizes the skin. A hydrating vitamin C serum is the best way to replenish your skin.
3.    Good exfoliation
Get yourself a moisturizing facial scrub or exfoliator to remove dead skin cells that cause itchiness, redness and flakiness. Avoid using any astringent lotions. Instead, use an excellent hydrating exfoliator more preferably with ingredients containing AHAs (alpha-hydroxy acids) to clean and smooth dry skin. Do this only twice a week.
4.    Sun protection
Not everyone knows the importance of sunscreen to avoid maximum skin problems. The sun is the ultimate source of causing dryness, wrinkles, acne breakouts, etc. Using a sunscreen with SPF 30 or 50 gives ample protection from harmful UVA and UVB rays. Also, it nourishes certain ingredients like hyaluronic acid or vitamin C, which contribute to smooth, youthful and glowing skin.
5.    Facial mists
Besides cleansing, moisturizing and exfoliating, facial mists have their importance to provide the skin with extra hydration and moisture effect. Using a toning mist allows your skin to procure maximum hydration and other skincare products.
Everyone seems to be a little bit affected by their skin types and problems. But to avoid dry skin problems, you have to create a well-lifestyle change in your daily schedule if you do not wish visible flakes and patches. Make a consistent plan to take care of your skin and stick to your beauty routine.
---