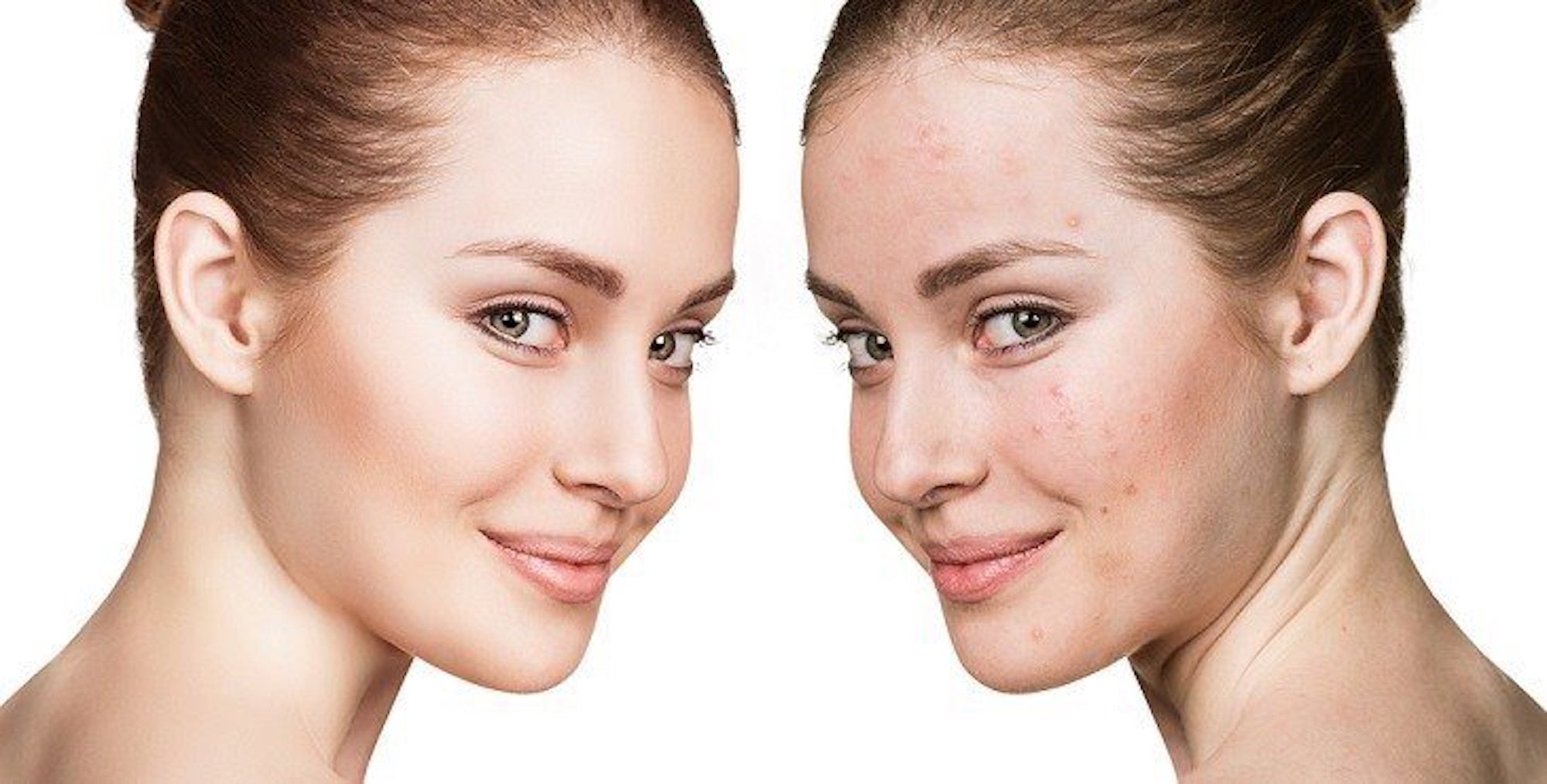 Best skincare routine for acne-prone skin
Keeping your skin healthy, clean, smooth and possibly less prone to acne breakouts is a little bit complex. Even if you stick to your skincare products, your face still deals with acne and hyperpigmentation. Well, might be the products you're using are not good enough or these are not clinically certified? There is an excess of conflicting information about acne-prone skincare essentials. But a simple and healthy skincare routine can be a plus for you to reduce acne to some extent.
What is acne?
Acne is a condition that the skin deals when the hair follicles become filled with dead skin cells and oil, flaring up whiteheads, pimples or blackheads. "This makes a perfect environment for Propionibacterium acnes, which then causes inflammation, leading to pimples," says dermatologist Viseslav Tonkovic-Capin, MD.
It affects the person of all ages, more probably teenagers. Saying goodbye to acne breakouts is never-ending trouble. According to AAD (American Academy of Dermatology), acne is becoming exceedingly common in adults, having almost 15 percent of women affected.
In this article, we're sharing some useful skincare tips to include in your regimen to lessen hyperpigmentation and heavy acne breakouts.
1 – Remove impurities with a cleanser
In any skincare routine, the first step should start with using a cleanser. It is vital to cleanse your face at least twice a day, primarily when you deal with acne. You don't have to apply some harsh acne-fighting face wash that creates even more sites for bacteria and makes you more susceptible to pigmentation.
Use a gentle, mild cleanser that helps eliminate oil, impurities and dirt, which clog pores and cause blemishes, whiteheads and blackheads. Remember to look for a sulfate-free cleanser that helps to dissolve bacteria without leaving your skin irritated and dry.
2 – Toner or Astringent
Toner aids in making a layer to absorb products efficiently. The next step after you cleanse the face is applying a toner to open up the skin pores. Toners and astringents are designed to remove excess oil, hydrate and tone the skin, and help fight blemishes. Remember to use alcohol-free skincare essentials if you have acne-type or sensitive skin. These skincare products do more harm than good by making the skin itchy, flaky and super dry.
Pro Skincare Tip:
Astringents are best known to be used for oily skin as they help to eliminate excess oil. If you face dry skin conditions, you must add a hydrating toner to your acne-prone skincare regimen.
Note: if any of the products make your skin dry and irritated, stop using them.
3 – Use oil-free moisturizer
Likewise, other body parts, the skin on the face also needs water to remain healthy. Suitable levels of hydration are necessary to keep the skin restoring and functioning at its best. Well, it seems counterintuitive to moisturize oily skin. But all skin types, including acne-prone skincare routine, require hydration and moisture. Acne products leave the skin looking dry and peeling. To reduce it, using a light moisturizer two times a day is crucial.
For oily skin, there are certain effective moisturizers that provide moisture without provoking acne. Don't be too harsh in choosing a particular moisturizer; look for an oil-free and non-comedogenic moisturizer that gets absorbed into the skin nicely without clogging pores and gives a hydrated, smooth and supple complexion.
After you've applied a moisturizer, wait for two minutes for it to get absorbed before continuing the next step.
4 – SPF
The sun's harmful rays cause more damage to acne breakouts and, eventually, a way to inflammation. Furthermore, you're more likely to see early aging effects, wrinkles, skin cancers, etc., from repetitive sun exposures.  Reconsidering sunscreen in your acne skin care practice is essential for every skin type.
Oil spillage all over the face is caused by sun exposure, due to which pimples and blemishes flare up quickly. After specific acne treatments, your skin becomes vulnerable to sun damage (also called photosensitivity). Protecting it with SPF is fundamental if you don't want any acne to get permanent.
Countless sunblock formulas are non-comedogenic and oil-free. We prefer sunblocks containing active ingredients like zinc oxide or titanium dioxide that have been clinically proven to lessen breakouts. Make this a daily day-ritual to use sunscreen.
If you have a moisturizer that comes with SPF, you don't need to apply an additional SPF.
5 – Treat yourself with a face serum
This is the step where the real magic happens to clear out excess acne and bumps. Serums are effectively formulated for acne-prone and wrinkled skin. If you deal with hyperpigmentation and heavy breakouts, you need to introduce vitamin C serum in your skincare routine. Vitamin C serum contains the skin's essential nutrient, hyaluronic acid, which helps dissolve any harmful attack and makes skin smooth and clear.
Vitamin C serum also contains active ingredients like salicylic acid that stimulates collagen production and strong antioxidant niacinamide that reduces large pores' appearance. A retinol serum also helps to diminish acne while regulating oil production and reducing inflammation and redness.
Other recommended tips
Do not touch your face frequently.
Drink a sufficient amount of water.
Avoid repeated sun exposures.
Maintain a well-balanced and healthy diet.
Stop pricking your pimples.
Learn to overcome stress and depression.
Sleep eight to nigh hours at night.
The bottom line
For acne, the less you use skin care products, the more you will feel better. Give your skin great time to maintain a skincare routine for acne before you start observing results. Avoid using too many topical products that would leave your skin flaky and dry. Treating acne is not a matter of a few days; it requires immense patience to see the results.
People having clear and smooth skin do not have only good genes, but they also make consistent skincare rituals and lifestyle changes to acquire their desired skin. Unfortunately, there is no way to fix acne instantly, but you will reap the benefits with time.
---