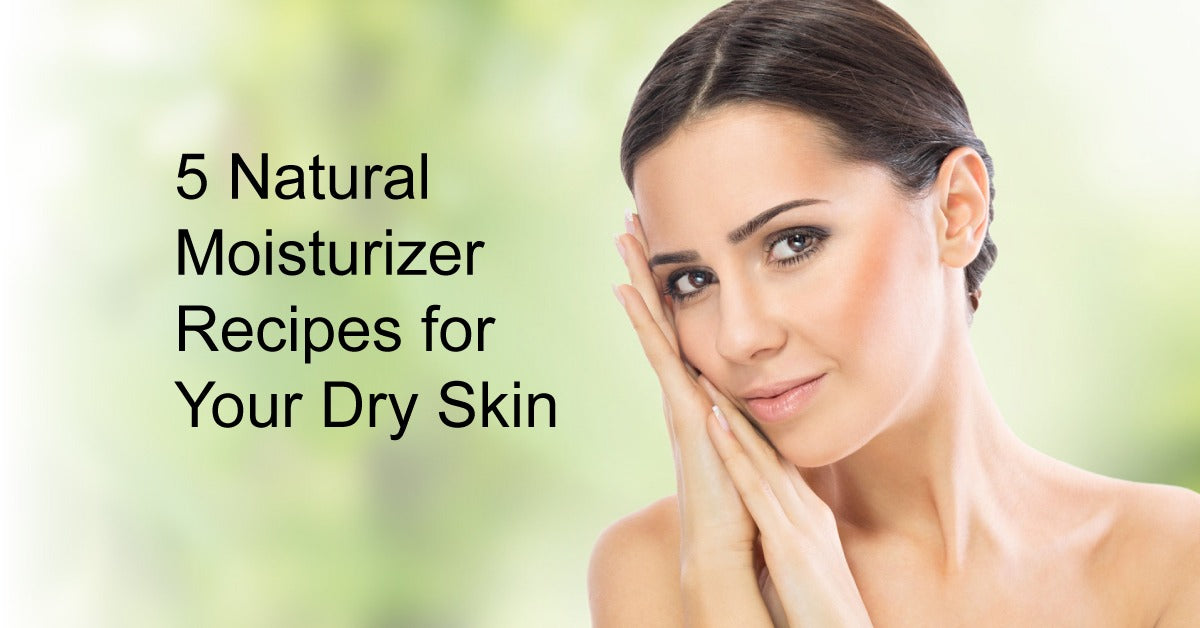 5 Natural Moisturizer Recipes for Your Dry Skin
If you have been looking for some perfect moisturizing components for the winter's dry skin, the wait is over. The winter is not a good time for the people with dry skin. So it is time to be careful about the skin. This article discusses the 5 natural moisturizer recipes for your dry skin.


Banana Mask
Banana contains potassium which gives the skin a vitamin boost. The benefits can be multiplied by adding some yogurt to it. By using it on a regular basis, you can loosen dry skin flakes there by making the face baby-smooth and moisturized. The recipe is explained below;
Take 1 ripe medium-sized banana
Mix it with ¼ cup plain yogurt and
Add 2 tablespoons of honey
Whipped Body Butter
The importance of the natural body butter is well-known. You can get wonderful results for your dry skin if you use it on a regular basis during the winter season. The recipe is explained below;
Take ¼ cup each:

Jojoba Oil
Shea Butter
Coconut Oil
Mango Butter

Mix 3 drops grapefruit essential oil and then
Add 8 drops of lavender essential oil
Organic Vanilla Body Cream
The vanilla body cream made of natural components is all you to take care of the dry skin in the winter season. The recipe is explained below;
Take 2 tablespoons Shea butter
Mix 2 tablespoons virgin coconut oil
Add 4 tablespoons sweet almond oil
Mix ½ teaspoon vanilla absolute
All-Natural Body Cream for Dry Skin
The body cream not only contains a pleasant smell, but it also has the dry skincare properties. The recipe is explained below;
Take 1 tablespoon virgin coconut oil
Mix 1 tablespoon Shea butter and
 Add 2 tablespoons sweet almond oil and

Mix 5 drops pure vanilla extract
All-Natural Coconut Rose Body Butter
You might have heard about the significance of coconut oil for the skin and hair. Adding rose petals will further enhance its effectiveness.
The recipe is explained below;
Take 60 grams of coconut oil
Add 60 grams of Jojoba oil
Mix 15 grams of cornstarch
Add some alkanet root-infused oil
Mix lavender and palmarosa essential oils
Skincare with the Face Massager
You do not need to visit a spa or a cosmetic clinic to take expensive skin treatments. All you need is to apply the components discussed above to the skin. If you want to take the skin care to a whole new level, consider purchasing an intelligent anti-aging gadget. Latest at-home skin care devices have changed the way we take care of the skin. The Vijuve's Face Massager is designed to perfection. It can do wonders for the skin. Get it now and be truly free of aging.
---